Globe's Broadband Plug-in device ain't so free of problems.
While in my previous posts, I have shared my problems with the signal, I had worse problems that makes "signal" the least of my worries.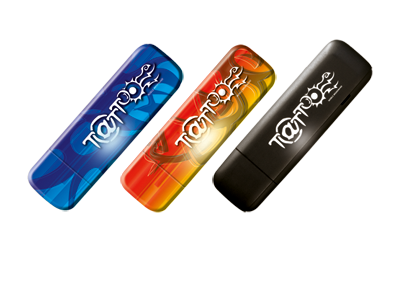 I haven't used my Globe Tattoo in a while.  I had sufficient internet thanks to a DSL connection.  I rarely travel to places with no wi-fi connection, too, so that made my Globe Tatto a bit un-needed.
In fact, I haven't used in a while, to the point that my spare load in there expired. D:
Well, it was only P10 anyway…
When the time came that I had to use my Globe Tattoo due to some internet and power trouble, no thanks to some passing typhoon, I realized something was wrong… The laptop was not detecting it.
I was a bit worried.  I haven't used it in around three months, and before that, I once plugged it in a netbook running on Windows 7 starter.  When I plugged it in there, it was not detected as well.  However, when I plugged it in my laptop again, it was detected, so I scratched the idea that there could be something wrong with the stick.
When the internet plug-it was not detected this time, I was worried.  I was certain that something is terribly wrong.  I tried countless times, and even checked for the USB connection.  After plugging a non-detected Globe Tattoo in the USB, I swapped it with a Flash drive, which was of course, detected.
Seeing that all things seem to be lost, we decided to take the Globe Tattoo to a customer service desk.
They tested it, by first checking for the SIM card if it is still functioning.  They looked in their database, and, yup, it was still working.  I even went and inserted it in my cellular phone, checked for a balance, and all was working fine.
Next, the customer service guy asked me when I purchased it.  I just got it November last month, around eight months ago only.  He next asked if I still got my receipt.  I said, "I think I do."  He said "good, because if this was broken under normal operating conditions, like it did not get wet, then it would be repaired for free.  If not the repairs will cost me."
I breathed a sigh of relief.  I thought that stick will be a goner and be useless to me, and of course, that would affect my future use of Globe's wireless internet service.
Hopefully, it would get repaired (for free) and whatever caused it be found out.  I'd hate to have it break down on me after a few months, again.
I am also a bit worried about shipping my Tattoo off somewhere to have it repaired.  I have read stories about under-warranty repairs ending up worse, or ugly.
Well, hope things all go well.
See you around.