Hello everyone.  It sure has been a while since I posted anything here.  I was a bit busy had a lot of stuff that I had to deal with… It was a bit, uh, complicated…
Anyway, asid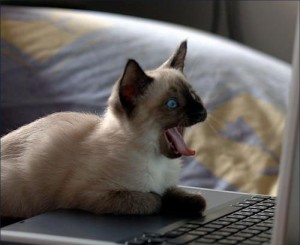 e from work, web comics has been eating up my time.  Right now, I am reading this amusing web comic entitled "Dominic Deegan: Oracle for Hire".  It deals with magic, and stuff… You can read about it, but I'm warning you… the archive is deep… Around five years of strip updated twice a week or so.
I find the story enlightening.  I am inspired to work on my own comic, but for now, I am still in the planning phase.  Then, there's also the problem of me out of touch with my drawing.  I haven't drawn in a while.  Sure, I can draw portraits or half-body stuff, and I can do a lot with that… but in order for me to be able to convey the story better, I need more than that -like whole body poses, better hand gestures, better backgrounds… The list is long.  But one thing is sure… If I don't do anything at all, I will not get anything accomplished.  Maybe I'll make the comic experimental or something – so I can see myself improve.
Aside from that, I am happy that my site is getting some decent traffic these past few months.  Decent as in "I am not the only one viewing my pages…" So far, the only one that is getting a lot of views is that referral I made on those facebook emoticons. I am thankful for that one.  It seems to be doing better than this site's Facebook page, at least. Hahahaha…
Guess that is all the update I have for now.  You can find Mauru's Realm in facebook and let me know what you think – if you are not up to leaving comments here.
See you around.